TdS is an apolitical and non-denominational Association created on November 8, 2007 in Geneva. It is recognized as a public utility and is exempt from taxes. Donors benefit from a tax deduction.
In Laos
TdS is recognized as a Non-Profit Public Benefit Organization. We work closely with the Government and local authorities. Each project is submitted to the Government based in Vientiane and then forwarded to the authorities of the regions concerned.
In Switzerland
Continuous collaboration is maintained with the Embassy of Laos based in Geneva.
Our current project has been presented to the Ambassador, Mr. Kham-Ihn Khitchadeth, who has been extremely enthusiastic about the proposed concept and the sustainability it will ensure.
We work in harmony with Lao cultural codes. Indeed, ancient traditions are still very strong in Laos. Tds makes it a point of honour to respect the customs and habits of rural communities as well as the hierarchical rules.
Each of our projects is the result of the villagers' request, (…) who determine their own needs.
The Team
At the origin of the Association

Melanie Pellaud Zermatten – Founder
After a trip to Asia in 2003 during which Mélanie discovered Laos, she returned to Switzerland with the ambition to found an Association to help isolated communities. On November 8, 2007, she created the Terre des Sourires (TdS) Association in Geneva with the main mission of fighting the phenomenon of poverty in the remote areas of Laos. For almost two years, in partnership with Dr. Soli Makohliso, she has developed a new model that combines philanthropy and social entrepreneurship.
It is with passion and love for Laos and its inhabitants that Mélanie pursues her work. With strong skills in Project Management, Mélanie brings her optimism and energy to all the actions carried out by TdS.
Davon Tran – Co-founder

Originally from Laos, Davone had to escape her country when she was 11 years old. She lived for more than two years in a refugee camp in Thailand before she was able to obtain political refugee status and return to Swiss territory. With her strength of character and desire to succeed, Davone was able to rebuild her life here. After 30 years, she felt the need to help her country of origin and her way crossed Melanie's path. A beautiful meeting in humanity that allowed them to move forward together to intervene with the remote communities of Laos. Co-founder of the Association, she has been of great help to us in launching our projects in Laos.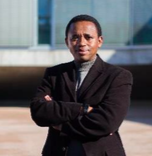 Solomzi (Soli) Makohliso
Soli Makohliso is a biomedical engineer and international entrepreneur. His current professional interests are in innovation and entrepreneurship for sustainable impact, where he currently serves as the Deputy Director of the EssentialTech Centre at the Swiss Federal Institute of Technology in Lausanne (EPFL). Prior to that he spent about 18 years in start-ups and entrepreneurship. He also held advisory positions to the South African government in innovation and nanotechnolgy, as wells as served as the advisor to the Swiss government and leader for developing the strategy for the ongoing Bilateral Cooperation with South Africa in science, technology & innovation.

Alexandre Cantacuzène
Alexandre Cantacuzène is the Founder& Executive Chairman of AJC Advisors DWC-LLC, a Management Consultancy firm, based in Dubai, UAE. He is also a Non-Executive Director/Senior Advisor with different Middle Eastern food and beverages companies operating in the Middle East and Africa.
Previously, he spent 42 years, of which 30 in Africa and Middle East, as an international staff with Nestlé SA, the World's leading Nutrition, Health and Wellness company, where he held Sales, Marketing, General Management as well as top Senior Executive positions. His last two assignments were Chairman& CEO of Nestlé Middle East, based in Dubai and, finally, Senior Vice President Nestlé SA for the Middle East and Africa, based in the Nestlé HO in Vevey, Switzerland. We are pleased to be able to count on his support and precious advice in our projects. An invaluable value for our team.
Soli Makohliso – President
Mélanie Pellaud Zermatten –Chief Executive Officer
Natacha Grasselli Erhabor – General Secretary
Davone Tran– Co-Founder
Account Management and Audit organ
Account Management :  OneFid Sàrl – St-Prex
Audit Organ of the Accounts : OneAudit Sàrl – St-Prex
Mélanie Pellaud Zermatten – Director
Jérôme Grenard – Responsable of water project
Natacha Grasselli Erhabor – Secretary
Florian Zermatten – Marketing & Communication
Marica Cantacuzène Zermatten – Promotion 
Claude Pellaud – Cameraman
Gilbert Rossion – Journaliste
Max Zermatten – Photographer
Ly Chongheuly – Project Manager

TdS is pleased to have Ly as Project Manager among its team. With a Bachelor's degree in French and a Master's degree obtained in 2013 at the University of Lyon, Ly has achieved so far a great professional career in the world of finance, but also within our NGO partner PEMM, as well as in a Luang Prabang Tourism Agency. Ly speaks fluently French, Lao, Hmong dialect, English and Thai. He has excellent analytical skills and an entrepreneurial ability. His rigour in his work, his professionalism, his knowledge of Laotian bureaucratic procedures, of the remote communities of the Province of Oudomxay, his facility of communication and his expertise in the various computer tools are valuable assets for TdS.
Longmoua Houaxay – IT Manager and Project Monitoring

We are pleased to welcome a new member to our local team, Mr. Longmoua HOUAXAY.With a strong background in IT, Longmoua works with our Project Manager, Ly Chongheuly, particularly on the various administrative tasks with local authorities. His professional experience will also be a great asset for our team in all matters related to IT and project monitoring. We also wish to express our thanks for his devoted involvement already at TdS since he offically started his duties on 19 July.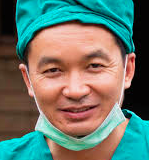 Dr. Phetsamone Indara Tran –  Coorindator and Partner
Dr. Phetsamone Indara was born in Muang Xay and belongs to the Lao Lu ethnic group. Since 2005, he is the head of the Ophthalmology Unit at Oudomxay Provincial Hospital. With an outstanding personal and professional background, he does a remarkable job within his department. Outside of his professional hours, Dr. Phetsamone provides support to the poorest and most needy people. His generosity, skills, empathy, professionalism, charisma, strength and continued hope in all the actions he undertakes make him an exceptional person. Thanks to the personal link already established with Edeline Morgane, our Project Coordinator, we have the great honor of having him as part of our team. More than a local partner, Dr. Phetsamone brings us his precious support in all our process activities and shares with us his wise advice. We are deeply touched by his involvement in our current project, his kindness and the time he devotes to us.
LY Banchongphanith – Engineering Technician
Ly Banchongphanith is born in Laos. He lived for more than 10 years in France. He speaks fluent Lao, Vietnamese and French. Ly has great skills in drinking water supply projects as well as in clean energy. He is in charge of ensuring the installation of all the solar well systems as well as the various cutting edge technologies included in our infrastructures. He is a great asset to our team.
Bounpheng Keochanghpeang– Kiosk Manager
Bounpheng Keochanghpeang is a resident of Namkhong village, the first village in Laos where the first water kiosk will soon be inaugurated. He studied higher education in Vientiane where he was promoted in 2015. Since 2017, he has been working as a volunteer teacher at the Namkhong school. He is characterised by his kindness, his rigour in his work, his generosity towards his community and his devotion to social causes that affect his village. Bounpheng is a father, a husband but also a trustworthy man endowed with great insight and initiative. All these qualities make him a perfect Kiosk Manager. We are happy to count him among our employees.He is a great asset to our team.
Chanhthee Keochangpheang– Hygiene Training
Chanhthee Keochangpheang is a resident of Namkhong village. She obtained her higher level degree in 2010. She is a multi-talented person. Close to her community and aware of the problems to which the population is exposed, Chanthee wishes to participate in the improvement of her community's living conditions by transmitting knowledge of hygiene rules to reduce bacterial and parasitic diseases. She is in charge of the WHO WASH training programme and the Water Safety Plan.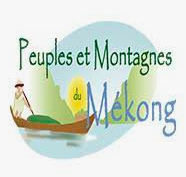 Peuples et Montagnes du Mékong
Peuples et Montagnes du Mékong has been specialising in the field of health since 2011. An association of international solidarity that works for access to health among the ethnic groups of northern Laos. They set up training courses provided by occidental doctors and addressed to Lao health personnel and are concerned about the environment in which they work.
A partnership between TdS and Peuples et Montagnes du Mékong highlights the coherence of such a collaboration. We are already looking forward to moving forward together to offer the most isolated villages of Laos a better future.
https://www.peuplesetmontagnesdumekong.fr/
VON DUY KANH
Founded in 2014, VO DUY KANH is a Laotian company based in the province of Oudomxay and specialized in drinking water supply projects in Laos.  As an expert in rural and remote areas, Vo Due Kanh offers services that meet a common objective: to provide long-term access to drinking water.
Saola Architects 
Saola Arhitects is a Laotian company involved in various projects, in private as well as in development projects.