The Ban Nahom communities are thankful to finally have access to drinkable water and the various services offered by our water kiosk. On November 8, we started a hygiene prevention program by distributing free soap and reminding people about the fundamentals of hand washing. This action was particularly appreciated by the villagers.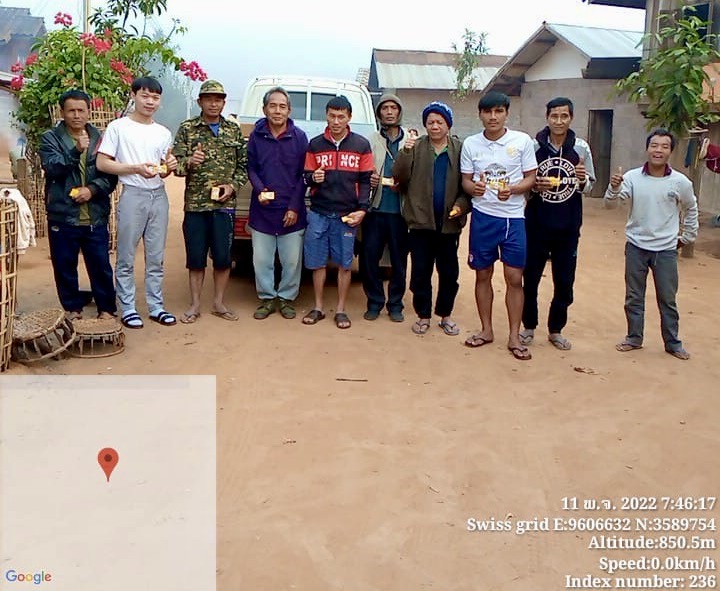 But beyond the acute need for drinkable water and hand hygiene, access to education is also expressed as essential by the inhabitants of the region.
The Mayor of Ban Nahom village, Somchith Kansanith, has been leading a solidarity campaign over the last few months to collect the necessary funds from families to build a new secondary school for the 420 students in the region.
During our meeting on November 8th, he informed us of their need for the remaining $ 500.00 to build the concrete pillars of the school. Below are photos of the current school:
Aware of the importance of this project and admiring this movement of solidarity, our team wishes to support them and allow the 420 students of the region to benefit from an adequate structure ensuring their training and their future.
For this reason, we need your help. The donations received so far are dedicated solely to the construction of our water kiosks. So we are now soliciting you to collect this amount. Every amount, no matter how small, is precious to us. I enclose below the QR code of our Association.
Thank you very much for your support 🙏
Donors will receive a donation attestation and will, of course, be informed about the progress of the project.
https://www.terredessourires.org/wp/wp-content/uploads/2018/08/logo_tds.png
0
0
Melanie
https://www.terredessourires.org/wp/wp-content/uploads/2018/08/logo_tds.png
Melanie
2022-11-11 05:11:23
2022-11-11 05:36:12
Our involvement in education